UNLEASH THE POWER OF YOUR VOICE TO INSPIRE, EDUCATE, AND EXPAND YOUR REACH!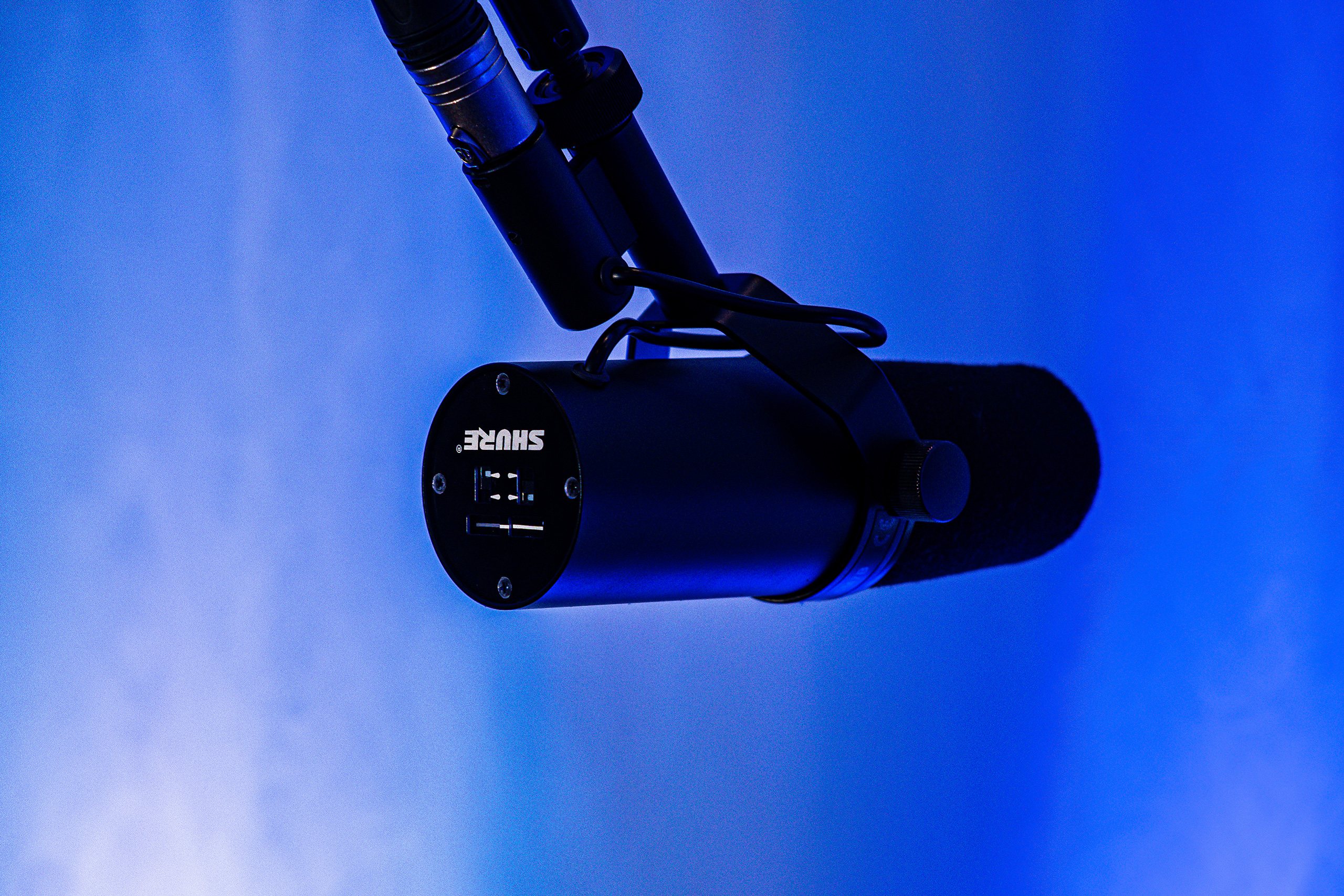 Our podcast production services offer a premium experience tailored to both seasoned and novice podcasters. We specialize in delivering clear, pristine audio recordings and professional-grade videos as part of our comprehensive package.
Additionally, we have the capability to create customized intro and outro music, ensuring that your podcast stands out from the rest. 
With our commitment to excellence, we guarantee a superior quality output that surpasses expectations.
Introducing our 'All Ears' package, a comprehensive audio-only solution encompassing recording, meticulous audio editing, and the production of a master output.
This package integrates the best of both worlds: audio and video. It includes high-quality audio and video recording, precise audio editing and mixing, professional-grade single-camera setup, and expert lighting to enhance the visual quality. With meticulous editing, we ensure that the final output reflects a seamless blend of audio and video.
This premium package  provides a comprehensive multimedia solution that combines the power of audio and video. With a focus on excellence, this package includes top-notch audio recording, meticulous editing, and skillful audio mixing to ensure a captivating auditory experience.
Additionally, we offer a dynamic two-camera setup along with professional lighting to capture visually stunning footage. Our dedicated post-production team then applies their expertise to refine the final product, resulting in a seamless blend of high-quality audio and video.
This service caters to podcasts that are self-recorded or recorded using platforms like Zoom, offering comprehensive editing and mixing solutions to enhance the audio quality.
Discounts available when you book three (3) or more episodes or a whole podcast season at a time.
Intro (Opening Billboard)
Extro (Closing Billboard)  
In Between Music Bed (For transitions)
Intro (Opening Billboard)
Extro (Closing Billboard)  
*For video component purposes
READY TO GET STARTED?
CALL 0905 562 2137 or email us at
listen@room11.studio
to schedule a FREE CONSULTATION.